Speaking Engagements, Seminars & Webinars
Asset Protection Education
The Presser Law Firm. P.A. strongly believes that every person should educate themselves on asset protection as much as they can and makes it a point to provide this education to the public.
Our asset protection attorneys travel across the country to deliver highly educational, interactive, and in-depth presentations on asset Protection planning. The format of the presentation is flexible and can range from 30 minutes and up to a whole day. We also provide public and private webinars on various asset protection topics.
Our attorneys can cater your presentation to the financial dangers of your specific occupation or keep it general so that everyone can better understand financial dangers applicable to them.
Our asset protection presentations will show people how to protect themselves from lawyers, creditors, foreclosure deficiencies, former or current spouses, children, relatives, and greedy lawsuit-obsessed citizens. These presentations are also easy to understand: Listeners will not only immediately grasp the concepts, but be well equipped to quickly implement the strategies they learned.
As an added value, at the conclusion of each asset protection seminar, all attendees receive our books on asset protection. These books (Financial Self-Defense and Asset Protection Secrets) further help the education process and can be read at the attendee's own speed.
The following are just some of the flexible presentations that we can hold for your next meeting, small or large group, or even your office:
If you would like more information about our asset protection speaking engagements, seminars, and webinars, reach out to The Presser Law Firm, P.A. online or by calling (561) 953-1050 for help.
Watch Webinar Rebroadcasts from the Presser Law Firm, P.A.'s Monthly Educational Webinars
Our attorneys hold live webinars every month that we rebroadcast on our website and YouTube channel If you miss any of our live webinars, then you may view the rebroadcast by clicking on either of the latter two links. That said, we do suggest signing up for and watching the live webinars as they come out to obtain the educational information immediately!
When you go through our catalog of previous broadcasts, you'll discover thoughtfully crafted presentations on dozens of topics, such as "Using LLCs for Asset Protection," "Asset Protection Myths and Fallacies," "Protection of Risky Assets," and more!
Watch Webinar rebroadcasts from "Fridays With Vistage" here:
Fridays With Vistage – Asset Protection For The Business Owner
Fridays With Vistage – So Sue Me! Protect Your Business From The Lawsuit Explosion
Speaking Testimonials
If you would be interested about our speaking engagements, we encourage you to read reviews and testimonials of those conducted by attorney Hillel L. Presser, Esq., MBA and attorney Ariel R. Enisman, Esq.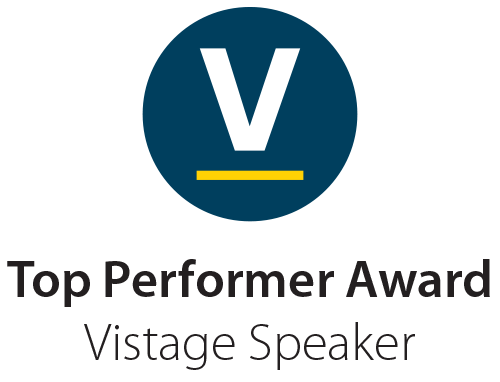 Yes, You Can Lose Everything!
You may think that your wealth is safe and that you don't need protection. But don't delude yourself and accept reality — for every 60 minutes you spend making money, spend 60 seconds thinking about how to protect it!